Pro-Tech Locksmith St. Louis, MO
Welcome to Pro-Tech Locksmith, the premier choice for professional locksmith services in St. Louis, MO. Our dedicated team of expert technicians consistently delivers high-quality solutions, ensuring satisfaction with every project. As a locally-owned business with a wealth of experience, our Pro locksmiths have mastered the art of providing fast and efficient security services tailored to your needs. Our commitment to excellence and timely response sets us apart from the competition. Experience unparalleled service and the security you deserve by choosing Pro-Tech Locksmith today. Don't wait any longer—call us now to secure your peace of mind and let our experts unlock the true potential of your security system.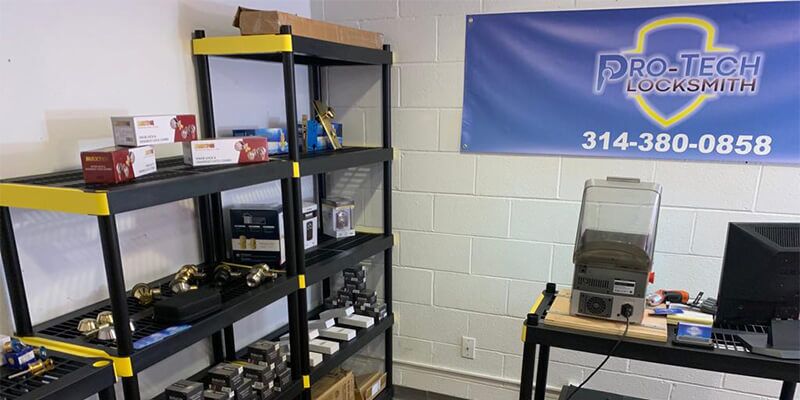 Our Local Locksmith Services in St. Louis, MO
At Pro-Tech Locksmith in St. Louis, MO, our skilled technicians provide a comprehensive range of automotive, residential, and commercial locksmith services. Our professional team is well-versed in addressing various security needs, ensuring customer satisfaction through timely and efficient solutions. As your local Pro locksmiths, we possess extensive experience in handling automotive services, such as key replacement and ignition repair, as well as residential tasks, including lock installation and rekeying. Additionally, our experts cater to commercial clients by offering high-security lock systems, access control, and master key services. Trust Pro-Tech Locksmith St Louis for unparalleled expertise and experience, guaranteeing you the top-notch security solutions you deserve.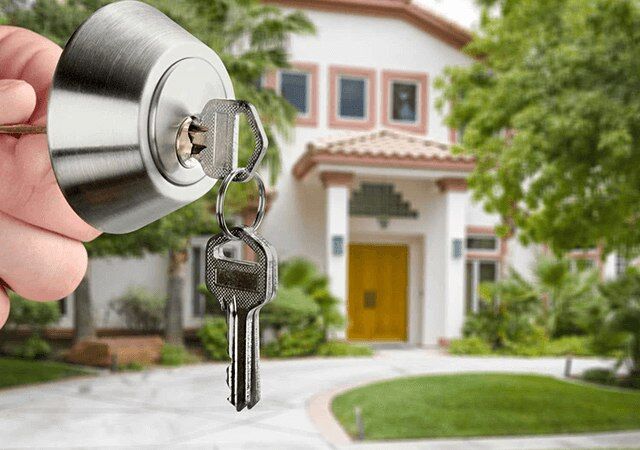 At Pro-Tech Locksmith in St. Louis, MO, we're not just your local locksmith professionals – we're the key to seamless automotive security. Our team of friendly and skilled technicians is adept at addressing the diverse needs of St. Louis drivers with a creative and personalized approach. From precision key cutting and programming transponder keys, to advanced ignition repair and unlocking the secrets of high-security systems, we've got you covered. And when you find yourself in an unexpected lockout situation, our experts are just a call away. Choose Pro-Tech Locksmith St Louis for all your automotive locksmith needs, and experience the perfect fusion of expertise, creativity, and genuine care that sets us apart.
Discover the perfect blend of security and style with Pro-Tech Locksmith, St. Louis, MO's premier local locksmith service. Our team of creative and skilled technicians is passionate about crafting personalized residential solutions that ensure your home's safety while enhancing its charm. With a wealth of experience, our Pro locksmiths offer a diverse range of services, including custom lock installation, artful rekeying, and seamless integration of smart security systems. We also provide emergency support for those unexpected lockouts or urgent repair needs. Trust Pro-Tech Locksmith St Louis to unlock the full potential of your home's security, and experience the harmony of working with dedicated professionals.
Pro-Tech Locksmith, St. Louis, MO's trailblazing local locksmith service, is here to revolutionize your business security with a touch of creative flair. Our team of experienced and professional technicians, known as the St. Louis locksmith experts, understands that every business has unique security needs and is dedicated to crafting tailor-made solutions that ensure your satisfaction. As Pro locksmiths, we offer a versatile range of commercial services, from designing impregnable high-security lock systems to creating seamless master key configurations and implementing state-of-the-art access control technologies. Trust Pro-Tech Locksmith, the leading St. Louis locksmith, to safeguard your business assets with an inventive approach.
Emergency Locksmith Services-Swift Service Response In St Louis
Have you ever been in a situation where you needed the immediate assistance of a lock expert? Well, we know that most emergencies can be quite unsettling, especially if you have had your whole day planned out. Our company, seeing how an emergency situation can affect your day, has devised several strategies to attack such a situation. With the right response, we can help resolve any emergency lock situation with perfection. Our service response is fast, and our solutions are very effective. Don't let that bad door lock or misplaced key ruin your day. Call our locksmith in St. Louis to continue your day like nothing even happened.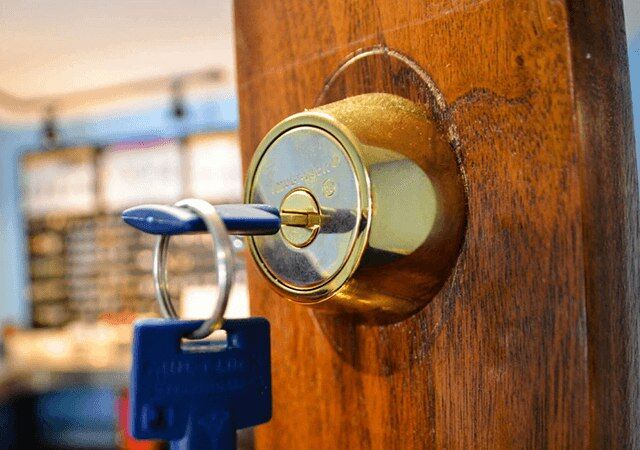 LOOKING FOR PROFESSIONAL?
Locksmith Near Me - St Louis, MO
Nestled along the Mississippi River, St. Louis, MO charms visitors and residents alike with its iconic Gateway Arch and dynamic cultural experiences. As you discover the hidden gems of St. Louis, let Pro-Tech Locksmith be your trusted partner, safeguarding your home, vehicle, or business with our personalized, top-quality services and unwavering commitment to your satisfaction.
63101, 63102, 63103, and 63104 are the zip codes.