Automotive Locksmith - The Best Whenever You Need!
There is absolutely no joy in finding yourself stuck with one car issue or the other. It's even worse if you had an important meeting to attend.A car lock out is probably the most common because anyone can misplace their car key or locked keys in car. If this happens, you have only one option: call an automotive locksmith! After all, you don't want to have to break your car window because you want to get to the keys. It will only cost you more than you bargained for and may not be the right idea as people will think you're breaking into someone's car. This can prompt a call to the police. Therefore, you'd do well to contact us right away.
Ignition Switch-Repair and Replacement Service
An issue with this component of your car can spell trouble with starting your car's engine. This component is critical because it is entangled with your car's lock system. so much that it helps to match your key code to the car's, which allows the engine to start and the fuel to ignite. Almost every modern car has such a lock system. It was invented to prevent car theft. So, you see, why do you need an automotive locksmith right away? Pro-Tech Locksmith is definitely the right choice for you in St. Louis, MO. Feel free to give us a call if you have issues with your car's ignition.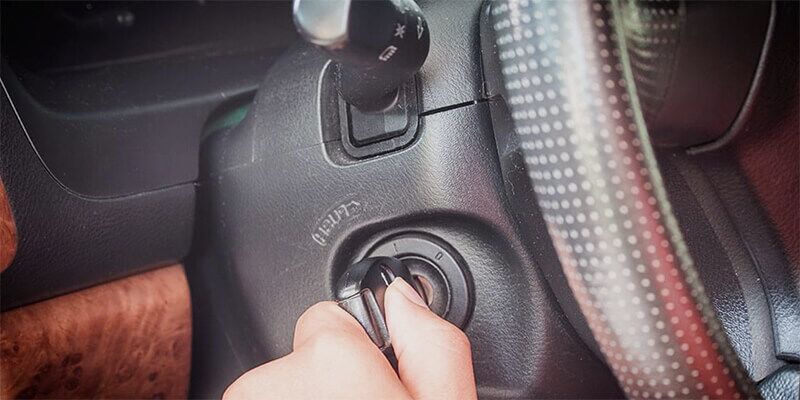 Key Fob - Reprogramming and Programming Experts!
Key fobs are integral to every car lock system. It contains a chip that is read by your car's immobilizer to ascertain it is the correct key. A problem with this key also means you won't be able to start your car or even access it. It is possible that the chip has been damaged. It may be from a fall or being stepped upon. If the damage is beyond repair, it will have to be replaced. A professional auto lock expert would be best for this, as they can help to get a replacement while also reprogramming it to work with your car. Trust us to do a good job.
Car Lockout-Speedy Solutions!
A lockout can entirely ruin your day. For instance, you had just finished shopping for groceries or whatever, then on arriving at your parked car, you realized your keys were locked in. Well, that sudden realization is a feeling that just leaves you helpless. You try checking to see if your trunk is open by chance, but it isn't. A logical thing to do would be to contact an automotive locksmith right away. With this, you can be assured of a swift solution to the problem. Once the call has been made, we will send the nearest repairman to you. Rest assured, we'll be there right on time.
Nearest Auto Locksmith -Closer Than You Think!
Whether you need a residential or commercial locksmith service, rest assured that we are always close by. Our company has made sure that we are present in every city in the region to ensure speedy service delivery to our customers in need. This has made us a superior force in the industry as far as the city is concerned.
Locks are going to be around for a long time. Although we will be seeing a lot more technological advancement, it still won't be going anywhere. As the innovative company that we are, things have been put in place so that we can contribute to the larger development in lock and key tech. This way, we can stay up-to-date and deliver services that meet our customers' requirements. Do not hesitate to give us a call. We are the best you'll find in the city.
Automotive Locksmith Services
Automotive Locksmith - FAQ
Contact us in St. Louis, MO for ignition problems in your car. We will guide you regarding all the aspects of ignition switches and solve your issues.
It is best to work with our professional auto locksmith, as they can assist you in getting programming and reprogramming it. Put your trust in us.
The first thing you should do is check the trunk, whether it is open or closed. If it is close, then contacting an automotive locksmith immediately would be a logical decision.