Pro-Tech Locksmith - St. Louis
One craft that has been practiced since long before civilisation is locksmithing. You would know that locks were used in those eras if you were familiar with movies that were set in antiquity. The majority of people still use wooden locks on their doors, so not everyone can afford one. The present day is not the same, though. Locksmithing has changed, and we believe that it will continue to do so. Maybe more already exist. Pro-Tech Locksmith St Louis is probably a faction of that which already exists.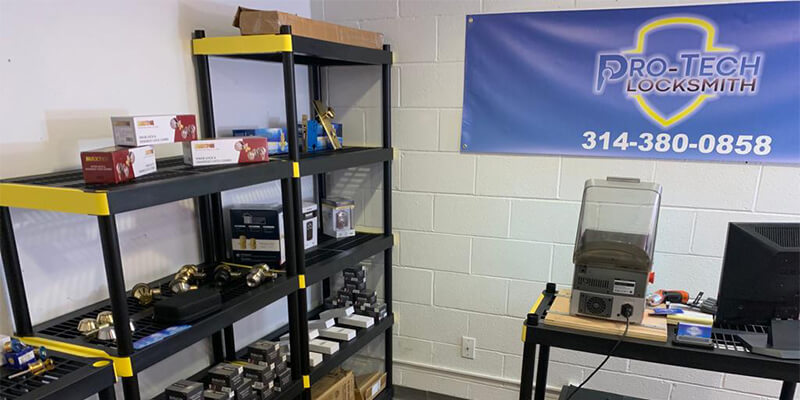 Locksmith Service in St. Louis, MO
There is much more to locksmith services than simply repairing and installing locks. It takes a lot of attention and dedication to make sure no details are overlooked. Given the variety of door locks, installing a lock may be both easy and difficult. Locks are designed to enhance a building's structural integrity in addition to providing safety and security. Because different kinds of locks are needed for different kinds of structures, only residential buildings can use commercial building locks and vice versa. For this reason, it's crucial to speak with a locksmith St. Louis professional before choosing the lock you want to install. Even if they survive a long time, locks can develop problems. A specialist could be required to come up with a solution. Depending on your needs, Pro-Tech Locksmith provides a range of lock and key services.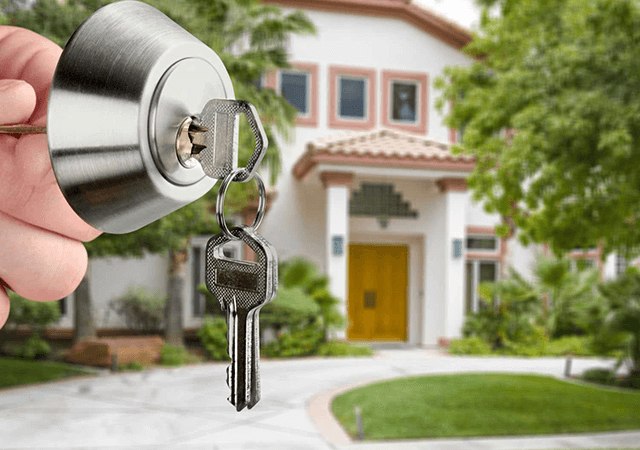 When it comes to cars, the keys and locks are just as important as the car's engine. Without the keys, you can't probably start your car, and without the lock system, your car can be stolen. These two components work hand in hand, so when there is an issue with either of them, a solution must be provided swiftly. One problem you can have with your car keys is losing them and having no spare. Another is if the keys won't turn in the ignition or are worn. Problems like a faulty lock system or locking yourself out of your car are attributed to locks.
We should always feel safe and secure in our homes, and a lock system is a big part of that. With the right and flawless lock system, one would be confident in their security. So, if you have a lock system that doesn't give you that confidence, you need it replaced. Moving into a new place should be enough reason to change one's lock. Until you have new door locks installed, you may not be very relaxed when sleeping at night. So, why don't you ring us up for the best door lock installation, repair, and replacement services? We are more than happy to help.
A business place sees a lot of activity, and while you may have security systems like CCTV, motion sensors, etc., a lock system is very important. Most business owners want to be able to control access to certain areas of their building. Which means they need a lock system that grants them access to every point while also restricting access to certain sections for their employees. If you don't already have such a system, then you need us. We can install and repair any type of lock. All you need to do is give us your specifics and we will find the perfect locks for your business building.
Emergency Locksmith Services-Swift Service Response!
Have you ever been in a situation where you needed the immediate assistance of a lock expert? Well, we know that most emergencies can be quite unsettling, especially if you have had your whole day planned out. Our company, seeing how an emergency situation can affect your day, has devised several strategies to attack such a situation. With the right response, we can help resolve any emergency lock situation with perfection. Our service response is fast, and our solutions are very effective. Don't let that bad door lock or misplaced key ruin your day. Call our locksmith in St. Louis, MO to continue your day like nothing even happened.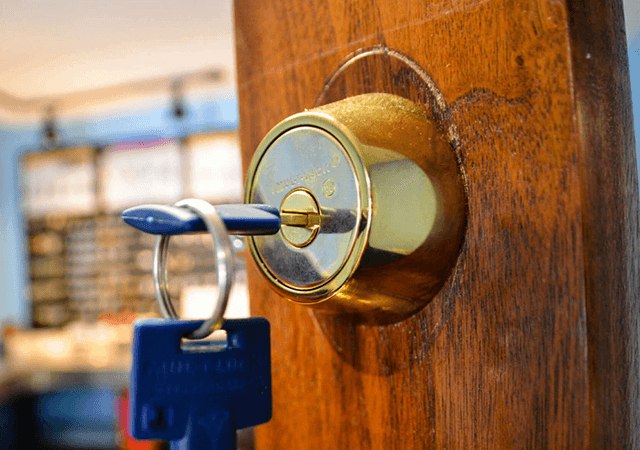 LOOKING FOR PROFESSIONAL?
Locksmith Near Me - St Louis, MO
A significant city in Missouri, St. Louis is situated along the Mississippi River. The city's 630-foot Gateway Arch, constructed in the 1960s, pays tribute to Lewis and Clark's early 19th-century discoveries and America's overall westward expansion. For all your locksmith near me service needs, Pro-Tech is always available in this city.
63101, 63102, 63103, and 63104 are the zip codes.